empowering young people
to achieve their own successes.
Formerly the Malcam Charitable Trust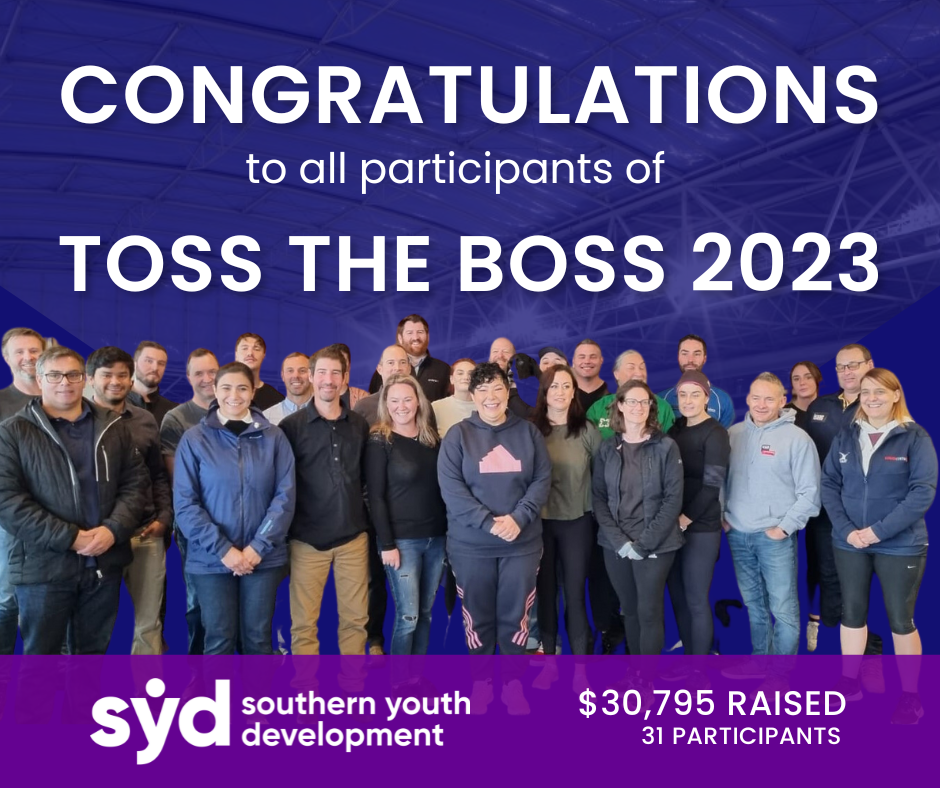 Every year we work with over 1600 rakatahi | young people so that they can take their next positive steps in their education, employment and future. Toss the Boss is Southern Youth Development's annual fundraiser where local leaders face their fears while raising funds to support our youth programmes across Clutha, Dunedin and Waitaki.
Congratulations to all participants of this years Toss the Boss! We were able to surpass our target of $30,000 thanks to your willingness to face your fears and activate your community to support you and us. We are very grateful!
Our team uses activity-based learning, real-life scenarios and youth-led activities to be able to promote good life choices, goal setting and confidence building so that everyone has the best chance to succeed. Help us to continue our life-changing mahi by donating to our campaign today. There is still time to donate, so help us out and invest in the future of our young people.
Donate here: https://givealittle.co.nz/event/toss-the-boss-2023/donate
Making the Difference
Founded by Malcolm Cameron on the premise that young people can and do 'make a difference', Southern Youth Development believes that resilience in young people is built through positive life experiences.
About Us
We facilitate quality fun experiences that encourage rakatahi to become self-supporting and valued members of their communities.
We enable rakatahi to find out more about themselves and the difference they make.
Southern Youth Development has been helping young people find out who they are and where they fit in since 1987.
Our Programmes