empowering young people
to achieve their own successes.
Formerly the Malcam Charitable Trust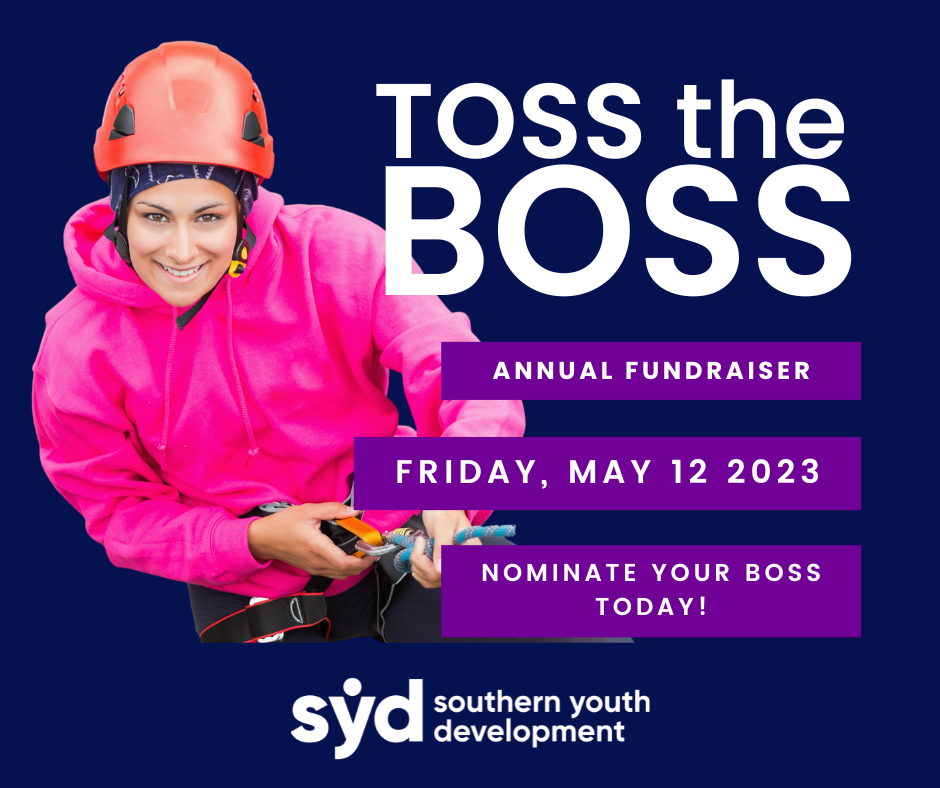 Toss the Boss is back for 2023!
We're on the hunt for nominations of people game enough to abseil from the top of the Forsyth Barr stadium all in the name of a good cause. Don't worry if you have a fear of heights or are otherwise nervous - we've got the best professionals in the field to make sure you're safe at all times!
If you're keen to get involved, we can set you up with your own participant page and you get started fundraising for support. Just flick us a message at events@syd.org.nz and we can send you more information including how to start and how to fundraise.
Nominations close March 31st, 2023. Nominate here.
To donate to Toss the Boss, or to find out who our current participants are,
head to our givealittle page by clicking the button below.
Donate today!
Making the Difference
Founded by Malcolm Cameron on the premise that young people can and do 'make a difference', Southern Youth Development believes that resilience in young people is built through positive life experiences.
About Us
We facilitate quality fun experiences that encourage rakatahi to become self-supporting and valued members of their communities.
We enable rakatahi to find out more about themselves and the difference they make.
Southern Youth Development has been helping young people find out who they are and where they fit in since 1987.
Our Programmes